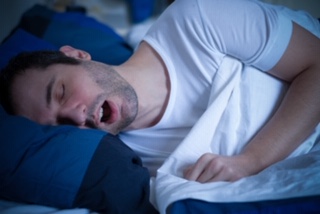 Most mouthpieces for sleep apnea work by moving the jaw forward. These sleep apnea protectors, also called jaw apnea (JAD) or mandibular advance device (MAD), increase the size of the upper respiratory tract, thereby reducing the air resistance that leads to sleep apnea and snoring. Some sleep apnea mouthpieces allow the user to adjust the size of the front jaw. An example of this type of mouthpiece for sleep apnea is the Thornton Adjustable Positioner (TAP).
Although anti-snoring devices work similarly if you suffer from sleep apnea, the oral device you use should be specifically designed for sleep apnea.
How Effective Are Sleep Apnea Mouthpieces?
Although CPAP is the most popular treatment for sleep apnea, dental devices are becoming more common as research increases its effectiveness in treating mild to moderate sleep apnea and snoring.
Oral sleep apnea devices are often used as a replacement for CPAP or sleep apnea surgery because they are less expensive and less invasive. Mouthpieces for sleep apnea can be used in combination with a weight loss program if the patient is overweight. If you also suffer from snoring, you may find that your mouthguard during sleep apnea can also reduce airway restriction.
Mouthpieces for sleep apnea are not suitable for all patients. It is most effective in mild to moderate cases of sleep apnea, although it may be recommended in patients with severe sleep apnea who do not tolerate CPAP. It is important to work with your doctor to find out if this treatment is right for you.
Even after you get a mouthguard for sleep apnea, your doctor may order a sleep study to see if it is working after the installation. Follow-up care is necessary to ensure proper treatment.
Benefits of Oral Devices for Sleep Apnea
If you use it regularly and under the guidance of your doctor, you can experience many benefits from the treatment of sleep apnea. Most patients experienced an improvement in sleep quality after the first night of use. And because mouthpieces for sleep apnea are easy to use, they have a higher degree of compliance compared to other methods of treating sleep apnea.
Other benefits of oral sleep apnea devices include:
Comfort – Mouthpieces for sleep apnea are compact and portable
Discretion – When your mouth is closed, your bedside partner does not see mouthpieces for sleep apnea
Energy-saving – Unlike CPAP devices, mouthpieces for sleep apnea do not consume electricity. You don't have to put it on the wall to use it, which means it's easier and cheaper.
Dr. Montz, Dr. Maher, or Dr. Dunwody at Houston Sleep Solutions South will be able to help you determine if sleep apnea treatment is right for you. Contact us now.
Locations (Tap to open in Google Maps):