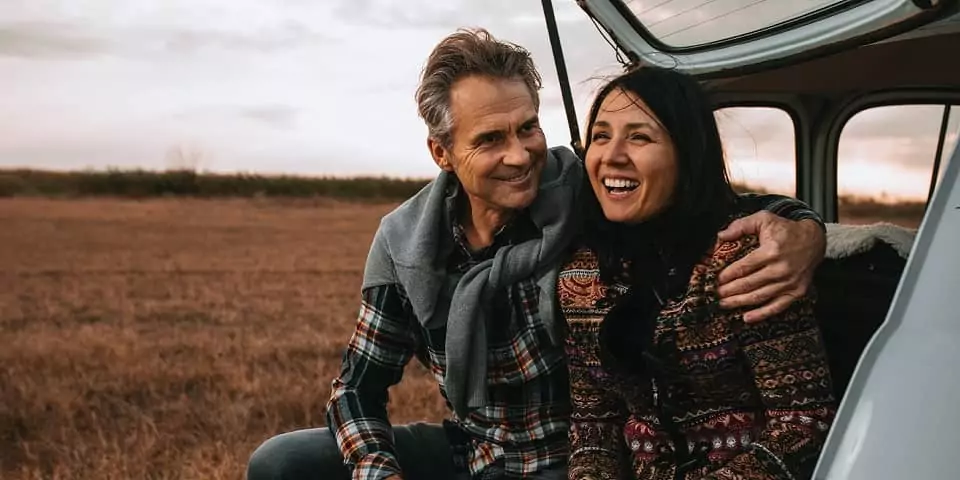 Good sleep is important when you travel. Whether it's business or pleasure, you don't want fatigue to ruin your trip. A standard CPAP machine does not work well. It's big, noisy, and requires a power source. Patients have two other options for treating sleep apnea while traveling, an oral device or a travel CPAP machine.
Which Option Is Right for You?
Deciding which sleep apnea treatment option is best for you is a personal choice. Talk to your healthcare provider to find the best alternative for your situation, needs and budget.
Travel CPAP Machine
The travel CPAP kit includes a compact design designed to make traveling easy. The machine is small, but most have the option of battery power or an adapter for a car charger. The versatility means that most types of travel will work for camping.
On the downside, travel machines still take up excess space compared to oral appliances. While some travel machines have noise-reducing features, they still make noise that can disrupt fellow travelers. Also, the cost of a travel machine may feel prohibitive since most health insurance plans don't provide coverage.
On the other hand, these machines still take up a lot of space compared to home devices. Although some have noise reduction features, they still make noise that can disturb other travelers. Additionally, the cost of travel devices can seem prohibitive because many health insurance plans do not offer coverage.
This type of travel provides a convenient way for patients to find the best treatment with a standard CPAP machine.
Oral Appliance
Oral appliances treat the symptoms of sleep apnea by stabilizing the jaw to keep the airway open. Many patients experience success with oral appliances for daily home use. These patients do not need other means when traveling.
Oral appliances do not require a power source and take up little space. Unlike the CPAP machine, oral appliances don't make noise and don't require masks or other accessories. The simple design empowers patients to travel lightly.
Even patients who prefer a CPAP machine for daily use may choose an oral appliance during travel.
Oral devices do not require a power source and take up less space. Unlike a CPAP machine, the oral device does not make any noise and does not require a mask or other equipment. Simple design allows patients to move around easily.
Even patients who prefer a CPAP machine for daily use may choose an oral device when traveling.
Breathe Easier During Travel
It may be tempting to skip sleep apnea treatment while traveling. However, sleep apnea is a serious condition that can cause more problems than fatigue. When left untreated, patients can experience physical and mental health problems.
Dr. Montz, Dr. Maher, or Dr. Dunwody at Houston Sleep Solutions South will be able to help you determine if sleep apnea treatment is right for you. Contact us now.
Locations (Tap to open in Google Maps):