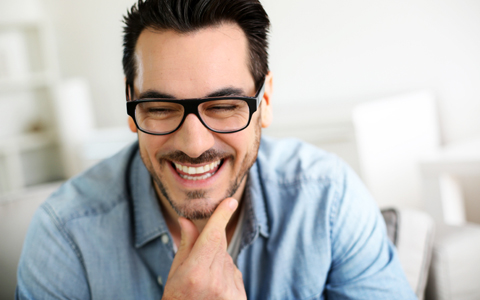 Sleepless in Pearland? Talk to us! Whether you're looking for a way to stop snoring, traditional sleep apnea treatment, or CPAP alternatives, we've got you covered.
When you come to Houston Sleep Solutions, we can help you understand why you aren't sleeping well and exactly what steps you can take towards getting the good night's sleep you've been craving.
Stop Snoring Tonight
If you've been looking for a way to stop snoring, whether for yourself or for your partner's sake, you've made a good decision. Snoring makes it difficult to get quality sleep at night, which can make it hard to focus and perform well the next morning.
We have years of experience in helping our patients stop snoring. Let us put that experience to work for you, and you'll soon see the benefits!
What Is Sleep Apnea, and Do I Have It?
If you regularly snore, often have difficulty focusing and staying awake throughout the day, and are no stranger to waking up with a sore throat, it's possible that you have sleep apnea.
Sleep apnea is a condition that causes a person's breathing to become irregular while they sleep. It's important to find sleep apnea treatment soon after your diagnosis in order to prevent any future health complications and help you sleep comfortably through the night.
Your Sleep Apnea Treatment Options
Many people who experience sleep apnea use a CPAP machine, which is worn over the nose and mouth to help regulate breathing during sleep. We can help you find a CPAP machine that works for you, or we can introduce your to our CPAP alternatives.
One of the simplest options among CPAP alternatives is a sleep apnea mouthpiece. This mouthpiece is worn over the teeth and can help a sleeping person maintain an open airway all night long.
Houston Sleep Solutions Can Help You Sleep Tight!
Contact us today to schedule an appointment. We would be happy to show you how our sleep solutions can benefit you!